Edenderry Golf Club has been in existence since 1910 having moved from several locations to its present location where Eddie Hackett designed a magnificent golf course built on the natural peat that is synonymous with this part of the country. Eddie used the natural terrain to create a superb golf course that is playable all year round. The course is particularly long at 6,011 metres with a Par of 72 including 4 very good Par 5 holes. There are four Par-3 at Edenderry each of which has its own challenge. The course has an abundance of mature trees and strategically placed bunkers making it a challenging, but fair test of golf for the experienced and beginner alike.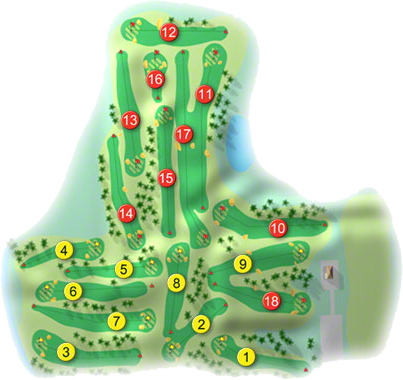 Click image to enlarge    
Edenderry Golf Club has recently completed its state-of-the -arts clubhouse, where the visitor and members alike can relax and enjoy the memory of a fine days golf.
Edenderry Golf Club won the All-Ireland Irish Junior Foursomes at Castlebar Golf Club in 2004, when the team was Quentin Carew, Adrian Leech, Ger Brady, Douglas Carew, Colm Byrne, they were managed by Tommy Breen.
Edenderry Golf Club won the Central Towns Cup at Tullamore Golf Club in August 2002, when they beat Mountrath, Thurles, Boystown, Navan and Loughrea in the final. The team was Pat Chambers, David Chambers, Monsignor John McDonald, Adrian Leech, Charlie Quinn, Kieran Glynn, Greg Farrelly, Noel Usher, Kevin Mann, Philip Kelly and Pat O'Connell.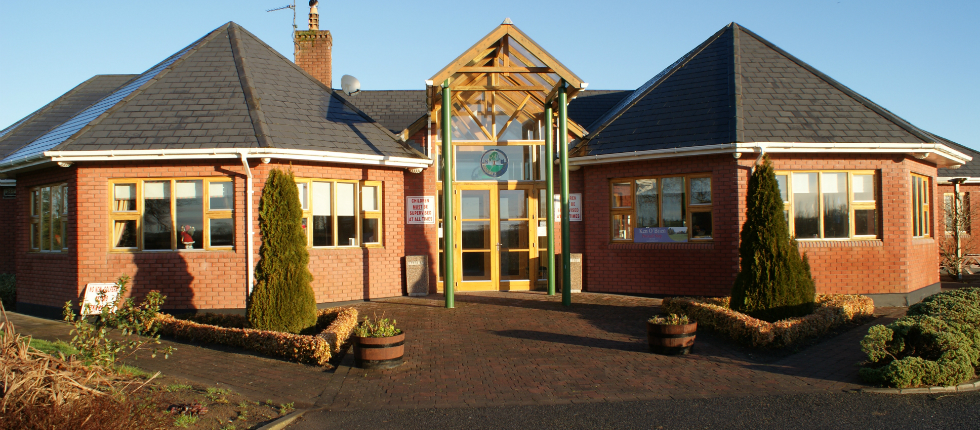 Edenderry won the 2000 Provincial Towns Cup when they overcame Wicklow Golf Club having been 6 – 3 down after the first leg in Wicklow.  The won all 9 matches in the hole leg. They defended the Cup in 2001 by beating Callan Golf Club by 11.5 matches to 6.5 matches on their home course in April 2001.
Members who played representative golf for their Province;
Greg Carew represented Leinster as a Youth Interprovincial in 2005 playing 6-times won 4-matches halved one and lost 1-match accumulating 9-points. He represented Leinster at Boys  Interprovincial level in 2001 playing 6-times won 3-matches halved one and lost 2-matches accumulating 7-points;
Peter McNally represented Leinster as a Youth Interprovincial in 1975 playing 4-times won 3-matches and lost 1-match accumulating 6-points;