Download    Boyne Trophy 2019      Rules Boyne Trophy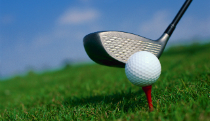 UPDATE: It is with sincere disappointment that we have decided not to hold the Boyne Trophy in 2021 because of the Covid 19 pandemic.  We wish all our participating clubs the best for the 2021 golfing season and hope to see you all again in 2022.. 
It is with much regret that we have decided to postpone the Boyne Trophy Competition for 2020 due to the Coved-19 outbreak. All teams entered will be included in the competition which will be played in 2021.  We thank you very much for your support for this competition.
Keep Safe
Our BOYNE TROPHY competition was the brain child of our esteemed member Gretta Foran in 1994, designed to cater for the "over 50's" ladies it has progressed to be one of the most fiercely contested competitions in the midlands and surrounding areas.
Teams consist of five pairs of ladies who compete under fourball match play rules.
The semi-final and final days are hosted by Edenderry Golf Club.
Previous Winners
2020 Cancelled due to Covid-19
2019 Howth Golf Club
2018 The K Club
2017 Wicklow Golf Club
2016 Mullingar Golf Club
2015 Castlecomer Golf Club
2014 Wexford Golf Club
2013 The K Club
2012 Edenderry Golf Club
2011 New Ross Golf Club
2010 Tullamore Golf Club
2009 Kilcoole Golf Club
2008 Enniscorthy Golf Club
2007 Slade Valley Golf Club
2006 Edenderry Golf Club
2005 Edenderry Golf Club
2004 Slade Valley Golf Club
2003 New Ross Golf Club
2002 Portarlington Golf Club
2001 The Curragh Golf Club
2000 Old Conna Golf Club
1999 Newlands Golf Club
1998 Sutton Golf Club
1997 Waterford Golf Club
1996 Borris Golf Club
1995 Wicklow Golf Club
1994 Mountrath Golf Club